The Phoenix Pastificio, aka Phoenix Pasta, makes Fresh Pasta, Sauces, Handmade Ravioli, Bread, and Pastries, using ingredients daily on their premises.
Sheet Pasta: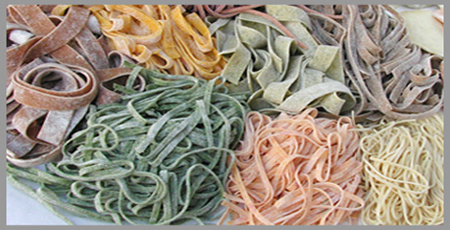 Egg pasta made with semolina flour* in 10"x13" sheets, has various thickness: Regular, Thin, Extra Thin, Thick, & Extra Thick. To fit your cooking or baking needs, they can be cut to 4 different width: Pappardelle, Fettucine, Linguine, and Angel Hair. Whole Wheat sheet pasta is eggless.
Eggless Extruded Pasta: Vegan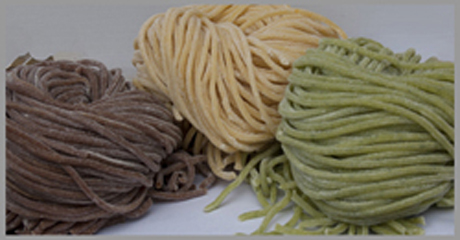 Eggless extruded pasta: Vegan Spaghetti, Bucatini, Seashells, Cameroni/Rigatoni, Radiatore, and Rotiniare made with semolina flour* and water. Various flavors include: Plain, Whole Wheat, Meyer Lemon, Spinach, Garlic Parsley, Porcini, Spelt, Sun Dried Tomato, Squid Ink, Stinging Nettle…etc.
Handmade Ravioli: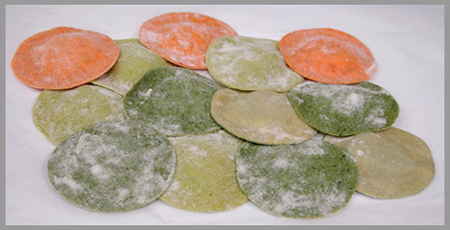 Our ravioli are handmade, using our extra thin fresh sheet pasta. Showing in the photo are Spinach Pasta, Sweet Pea Pasta, and Roasted Red Bell Pepper Pasta used to compliment ravioli fillings. Vegan ravioli available
Sauces: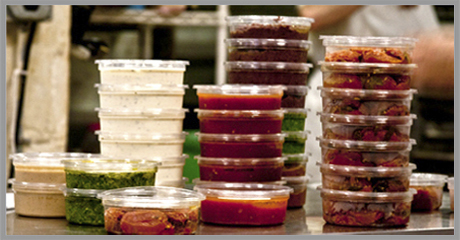 All our pasta sauces are made in our kitchen with fresh ingredients.
Baked Goods: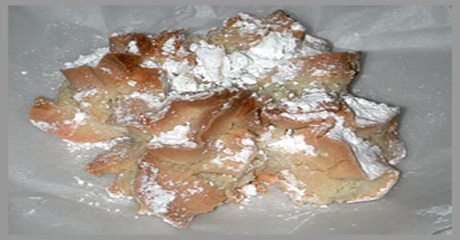 We bake with the best ingredients around the world. Whole Kalamata Olives from Greece are used in our Rustic Olive Bread.
* Organically grown & processed in accordance with the California Organic Foods Act of 1990
You can purchase these products in our shop, located at 1250 Addison Street/Bonar, Berkeley, CA 94702 USA